5 Ways to Incorporate More Fruits and Vegetables into Your Diet and get your five a day.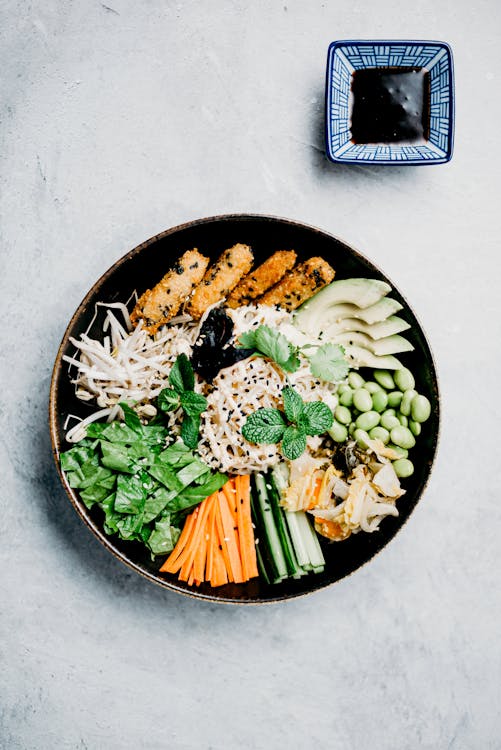 You don't even need to use the words food or eat when you say 5 a day. Everyone knows you're talking about the recommended daily intake of fruit and vegetables. This recommendation varies across the world. The UK Government recommendation is the lowest of them all. Although we align with the WHO and the World Cancer Research Fund in the recommendation of 400g per day. Sweden recommends 500g/day, Denmark 600g/day, Norway 650-750g per day and the USA 640-800g per day.
Eating enough fruit and vegetables prevents cardiovascular disease and some cancers. According to one study, around 5.6 – 7.8 million premature deaths are attributable to a deficit of fruit and vegetable intake. In a meta-analysis of 95 studies, reductions in the risk of cardiovascular disease and all cause mortality went up to 800g/day, and for total cancel risk it was up to 600g/day.
Unfortunately (for me, I mean who doesn't love a jacket potato?!) potatoes don't count as part of your five a day, unless they are sweet potatoes. Pickled or salty vegetables (for example gherkins or olives), processed fruits or vegetables like jam or yoghurt, and other starchy vegetables like plantain also do not count.
Happily; fresh, frozen, dried, juiced, or canned fruits and vegetables of all other types count. Many nutritional therapists, and certainly Sarah Wilson of I quit sugar, recommended a higher vegetable intake than fruit. This is due to the large amount of sugar in fruit. Beans and pulses also count as your five a day, but regardless of how much you eat, only count as one portion. It is the same for juice. There are some easy ways to bring more fruit and veg into your diet to fully nourish your body every day.
BOOK A FREE INITIAL CONSULTATION ONLINE NOW
Switch Crackers for Crudités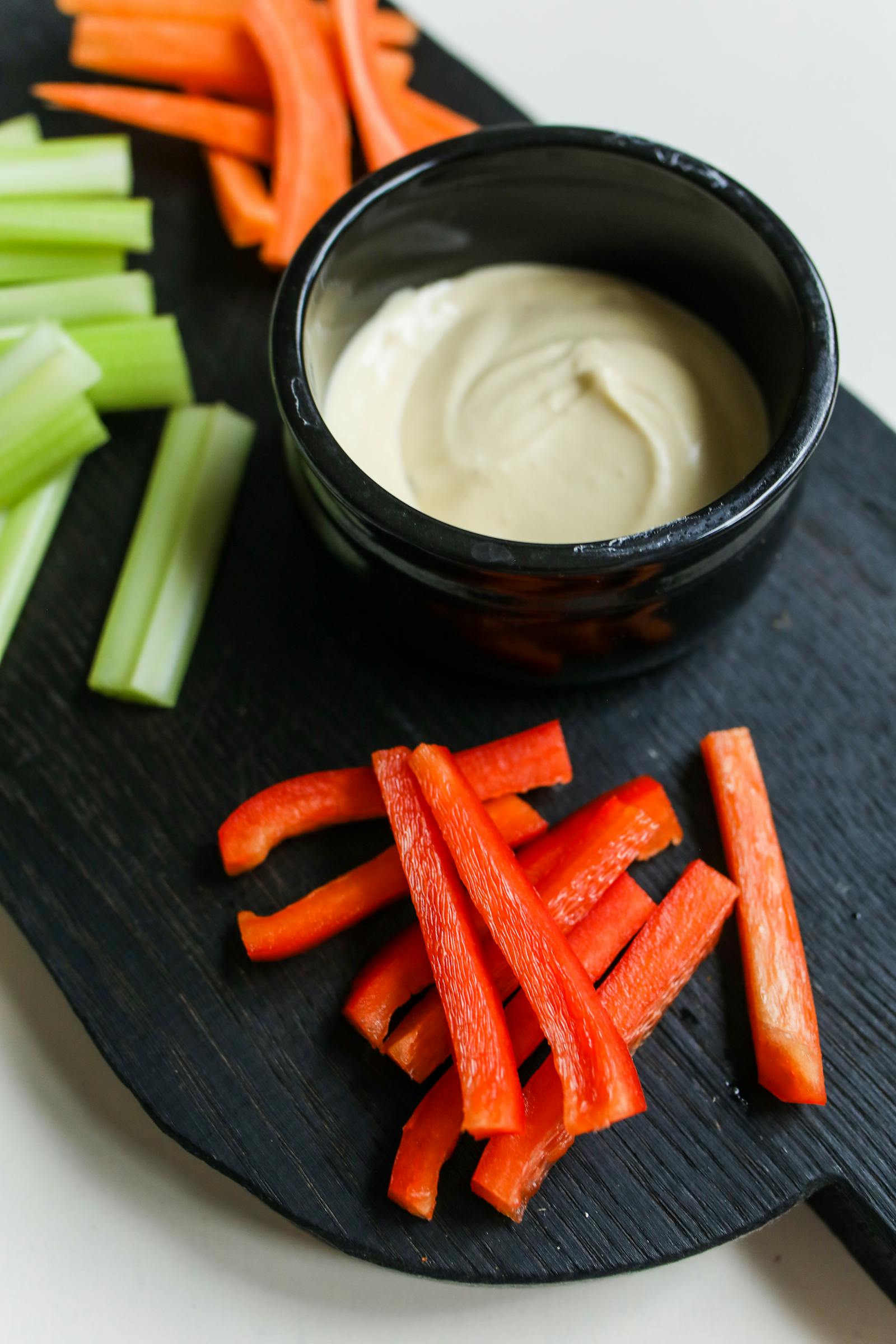 A regular snack in our home is crackers and hummus. On a considerate day, we switch the crackers for crudites. There are many vegetables we use, celery, carrots, cucumber, and peppers. When we have a bit more time, we'll thinly slice a beetroot and put it in the oven for a while to make our own, healthier vegetable crisps.
A Smoothie a Day
Smoothies are a great way for the whole family to enjoy more fruit and veg. It's important to concentrate on the green parts of the smoothie by adding lots of spinach or kale, for example, to avoid an overload of sugar. The internet will give you a million and one smoothie recipes, but you can experiment yourself too and make to your taste. Ideally, you will opt for fresh, organic, seasonal fruit and veg. However, most supermarkets have a vast selection of frozen fruit and veg that you can put in your smoothies to make it more financially viable.
BOOK A FREE INITIAL CONSULTATION ONLINE NOW
Switch your Potatoes to Sweet Potatoes
Potato is always a winner on the side of dinner. Sliced into chips or wedges, roasted, baked, mashed – however it comes, it tastes good. But it doesn't count as one of your five a day. When you switch it for a sweet potato – just as tasty and versatile – it does. You can also slice it thinly and use it to make your own healthier vegetable crisps, along with some beetroot.
Eat Soup
Soup is incredibly easy to make, and you can jam pack it with many vegetables. Search the internet for new recipes or create your own. You can easily make a larger portion of soup than you need, and freeze some for another day. Soup is a delicious light bite or a full-size dinner with some artisan bread to dip.
Use a Rainbow Chart
We all fall into the trap of making the same things week in and week out. It saves thinking, but is boring. Although the recommendation is five portions of fruit and vegetables per day, it is better to mix up the range of fruit and vegetables you eat and cover the rainbow of colours. This broadens the vitamins and minerals you give your body. Dr. Rangan Chatterjee has a downloadable PDF rainbow chart on his website (link below), which lists over fifty vegetables he recommends you eat. They are split into colours, and there is a section for each day of the week, so you can organise yourself to eat the rainbow every day.
Getting your Five a Day
The above five tips will help you incorporate more fruit and vegetables into your diet. If you still need help with motivation to make healthier choices or reduce the less healthy stuff in your diet, some sessions with a hypnotherapist will help you make the difference. Many people say they know what they need to do, they just cannot make themselves do it. Your hypnotherapist will help you find your own tools to make the small daily changes you need to live a healthier, more nourishing life.
BOOK A FREE INITIAL CONSULTATION ONLINE NOW
Dagfinn Aune, Edward Giovannucci, Paolo Boffetta, Lars T Fadnes, NaNa Keum, Teresa Norat, Darren C Greenwood, Elio Riboli, Lars J Vatten, Serena Tonstad, Fruit and vegetable intake and the risk of cardiovascular disease, total cancer and all-cause mortality—a systematic review and dose-response meta-analysis of prospective studies, International Journal of Epidemiology, Volume 46, Issue 3, June 2017, Pages 1029–1056, https://doi.org/10.1093/ije/dyw319
(2022). Retrieved 1 July 2022, from https://drchatterjee.com/wp-content/uploads/2017/12/Rainbow-Chart.pdf