Is Hypnotherapy Effective Through Video Call?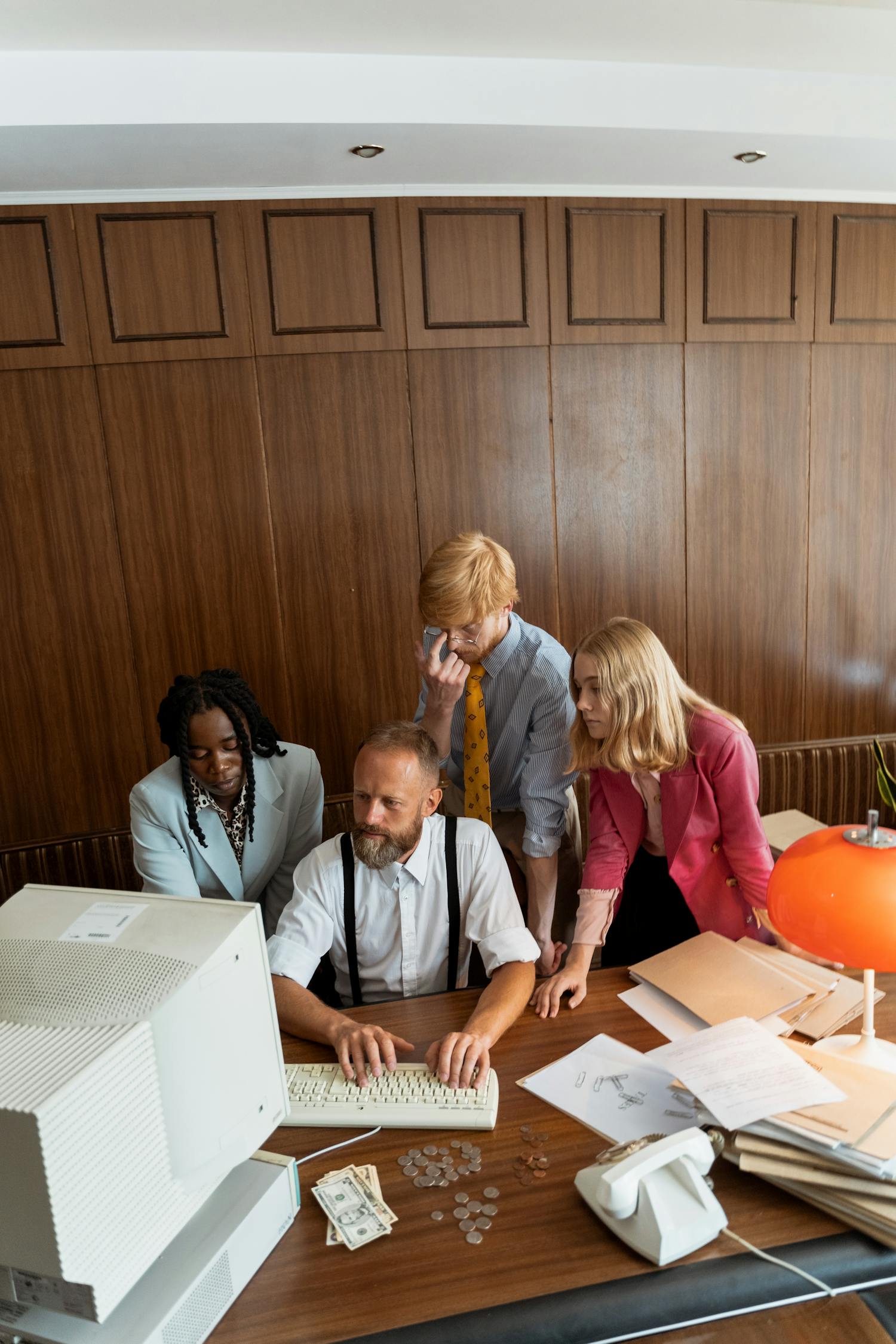 Back when there were far less twits and the community felt smaller, I met someone on twitter. We exchanged many tweets and forged a connection. When she expressed a desire to make some changes in her life I offered to help, she was not local so this became an exchange. I was exploring the option of using video call for long distance therapy. We're talking maybe eight or nine years ago. It was not common to do this for business or any type of formal meeting. The agreement was that she would blog about her experience and I would get to trial therapy via video call.

We had a few sessions which I found less comfortable than my normal face to face sessions. I worried that the client would fall asleep whilst she lay comfortably on her bed. Felt concerned that someone in her house would walk in and interrupt the session.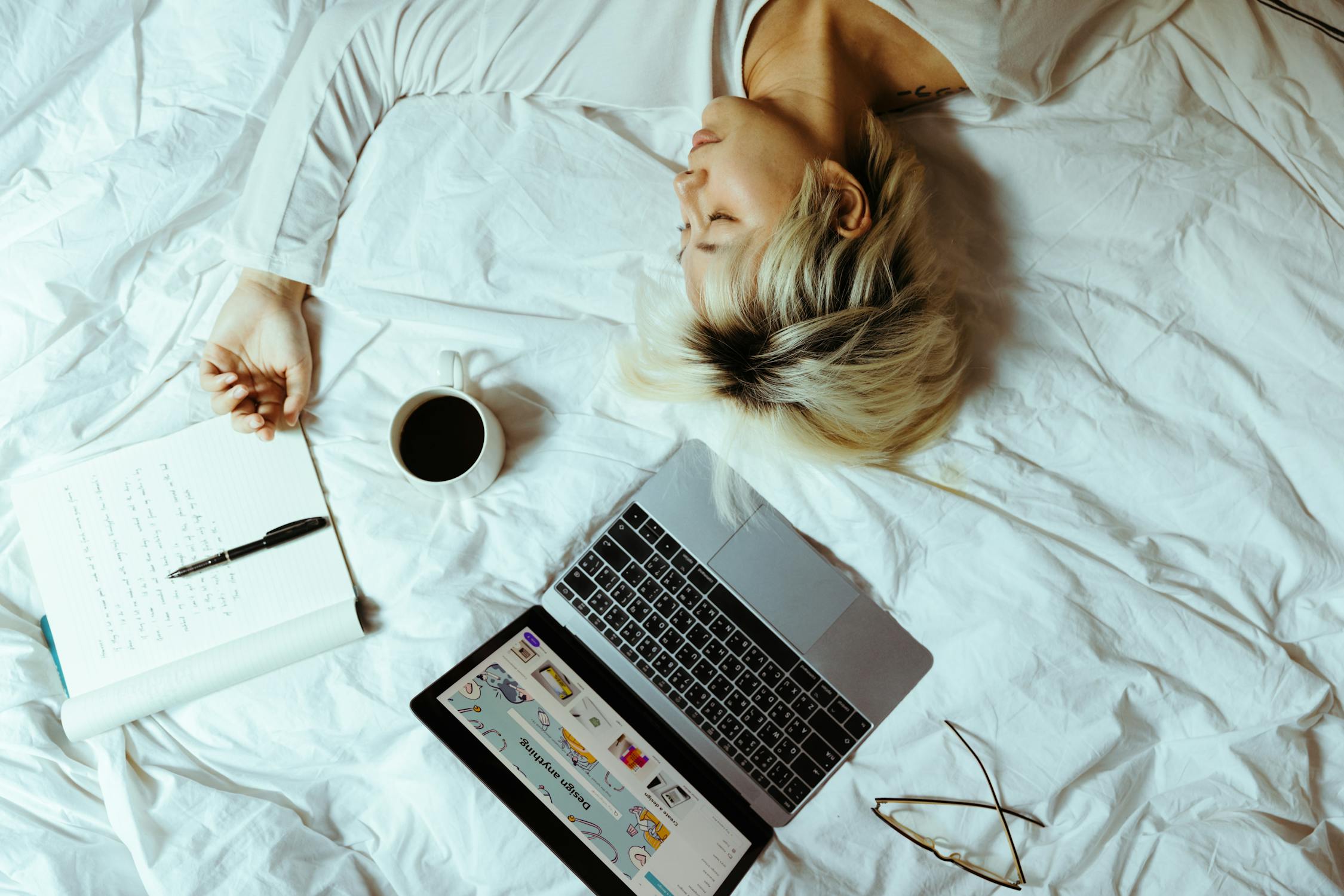 I worried that she would struggle to speak because her family might overhear. Therapy over video call was not for me. For reasons long forgotten the sessions fizzled out and did not formally end. Whilst the main change she desired did not materialise, other major positive changes did happen. This is fairly common with therapy. Your reason for therapy might not be something you see as a big life change, however when you give yourself time for self exploration other major positive changes do occur.

BOOK A FREE INITIAL CONSULTATION ONLINE NOW
Hypnotherapy on Zoom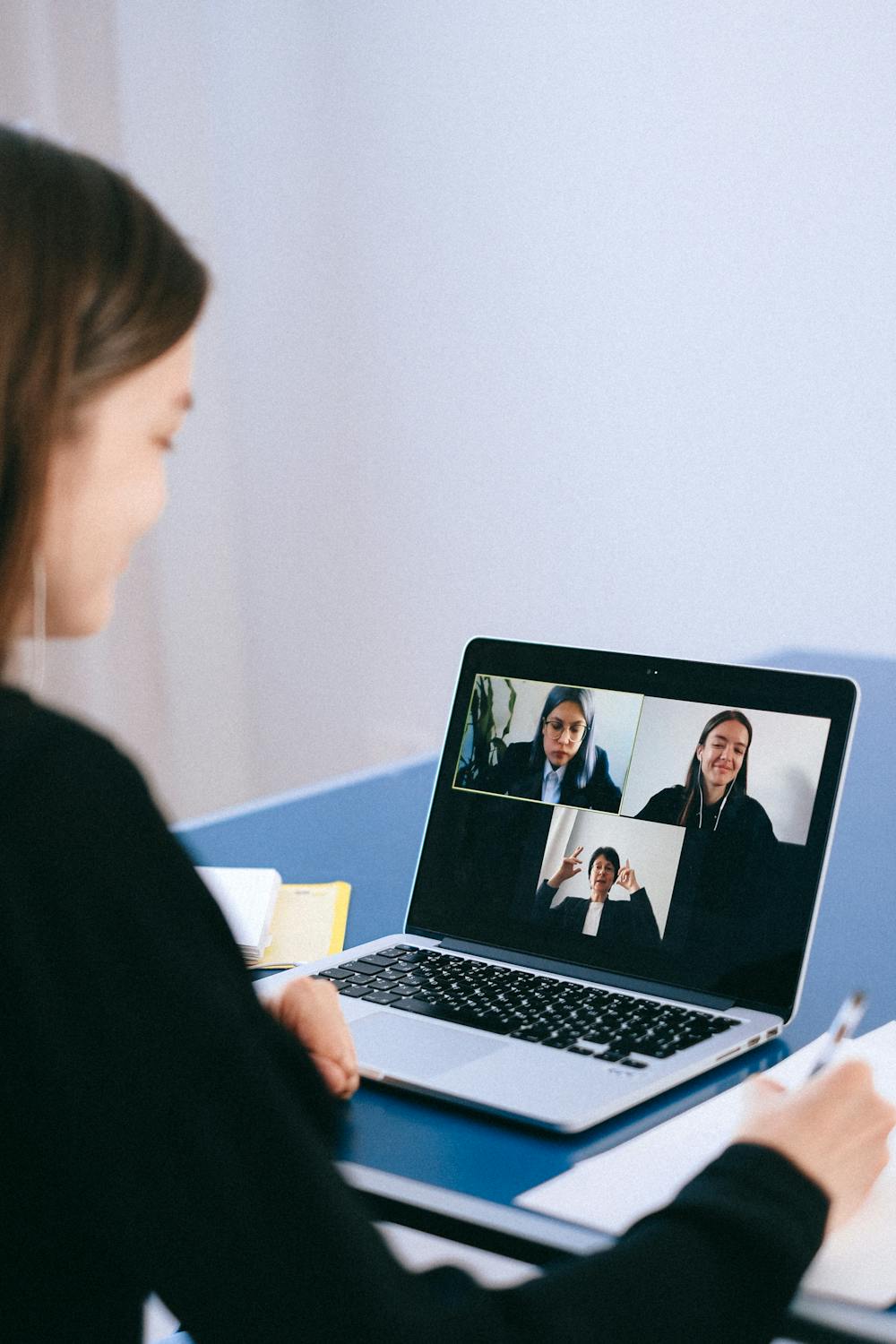 Life continued and I chose to focus on the local community rather than attempting to help the world! However when March 2020 happened the world needed help and that came via video call platforms. Suddenly meeting friends and chairing meetings via video call began to feel normal. Your colleagues seeing the inside of your home, complete with feral children felt uncomfortable at first but now it's everyday. The odd faux pax, like forgetting to switch your mic off before using the loo was once a story that went viral. Now we can all talk over the sound of someone peeing. I heard stories of people set up in their bathroom office, the toilet as the chair and the sink as the desk. Being human is now acceptable – hurrah!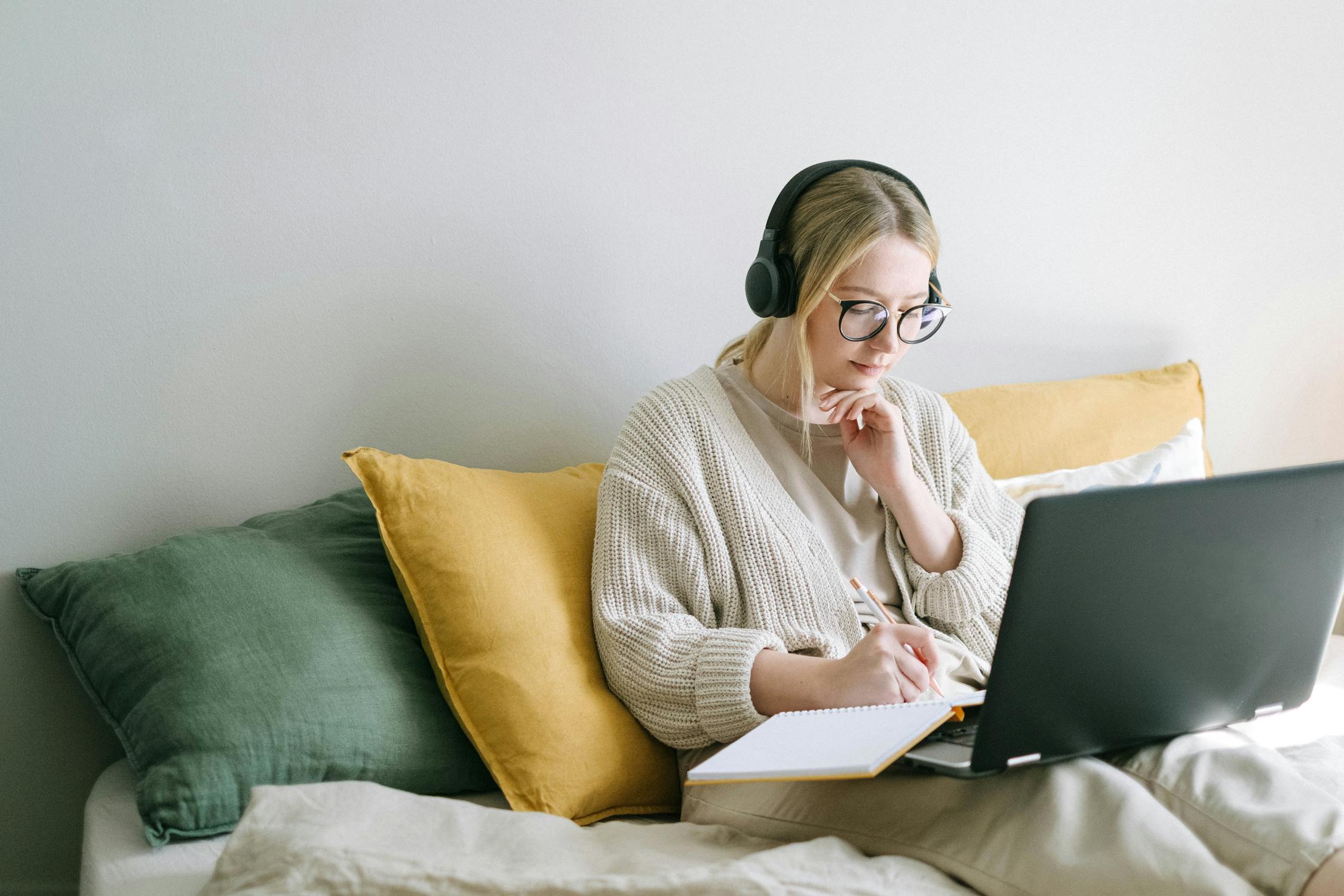 Some therapists did not want to take their work online, understandably. However I did want to continue working however I could, it felt important to me that I did not drop my clients. I continued to work with people online. In addition I set up an online support service and joined others to help people struggling with the situation. Working via zoom has been a pleasant surprise. I enjoy it and my online clients do too. As the pandemic developed the government restrictions had less of an impact on my work. The powers that be, granted hypnotherapists permission to continue working face to face, and many people still ask for online therapy and hypnotherapy via video call. 
Why Hypnotherapy via Video Call?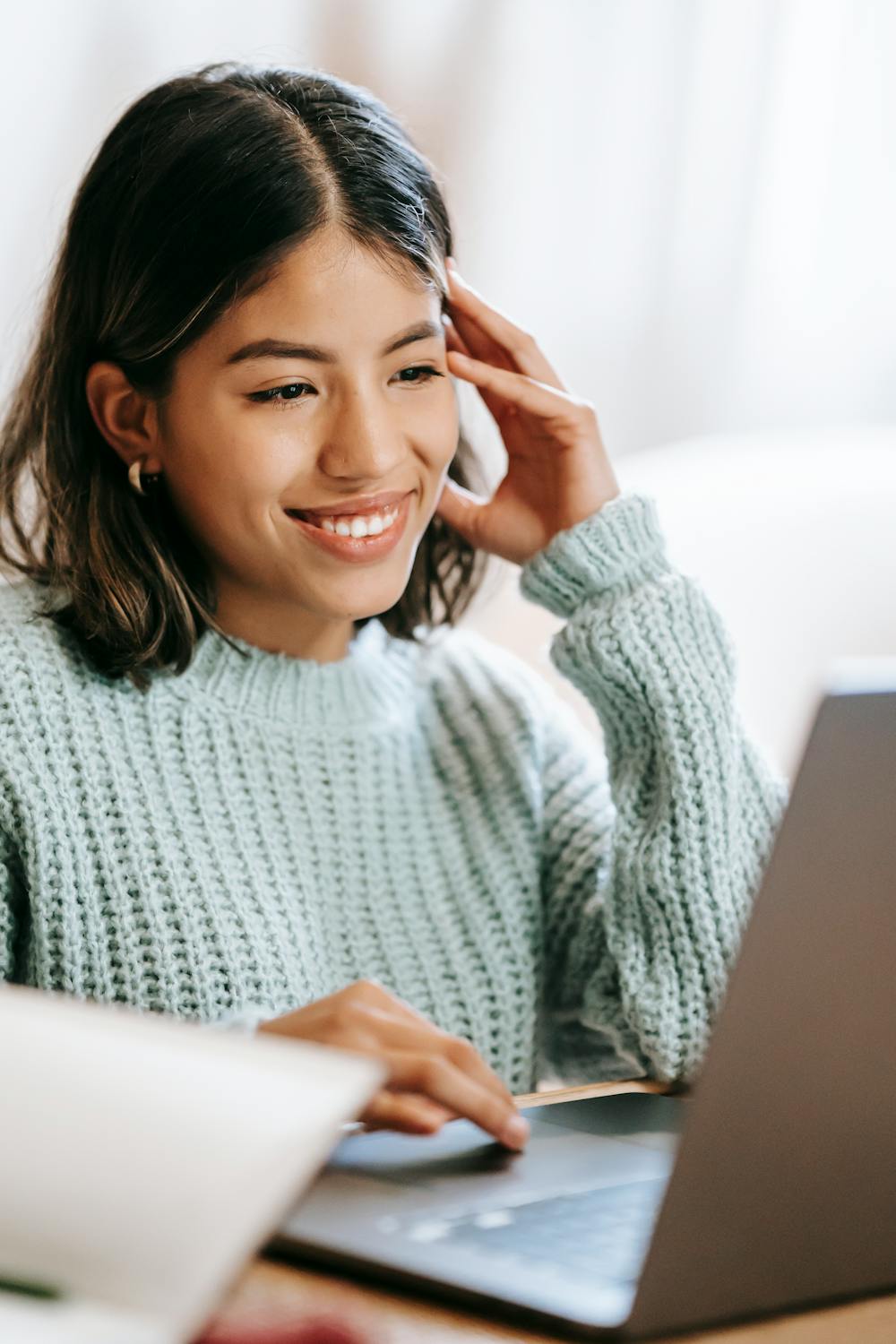 Over the past two years I have worked with clients that take their lunch break in an office meeting room and for their hypnotherapy session. Others that found me online but live abroad. Some that cannot leave their children home alone but can find a way to meet their needs before the appointment and then have the session whilst their children entertain themselves in another room. Online hypnotherapy is useful when you have time restrictions, childcare difficulties, when you move house and when you find a therapist that you feel is perfect for you but they live too far away to have regular sessions. Working via zoom does lack true eye to eye contact and tactile connection. However I build great rapport with my online clients and I notice that some people feel more comfortable speaking in their own environment than they do coming into mine. 
BOOK A FREE INITIAL CONSULTATION ONLINE NOW
Does Therapy Work on Video Call?
Studies show that online therapy is just as effective as in person sessions, some studies show therapy is even more effective online. So if you want to reach out to a therapist but cannot find the right person nearby. Or perhaps you do not have childcare or cannot find a space in your diary, see if online therapy will fit in with your life. When you open your search up worldwide you have the option of looking for someone that fits completely with what you seek.
I offer all my clients a free initial consultation, this is as important for me as it is for you. There is time for us to get to know each other and decide whether we can form the ideal therapeutic relationship. Wherever you live in the world this option is there for you and it is good to know that online hypnotherapy will work just as well as face to face.