4 Books That Help with Depression and Anxiety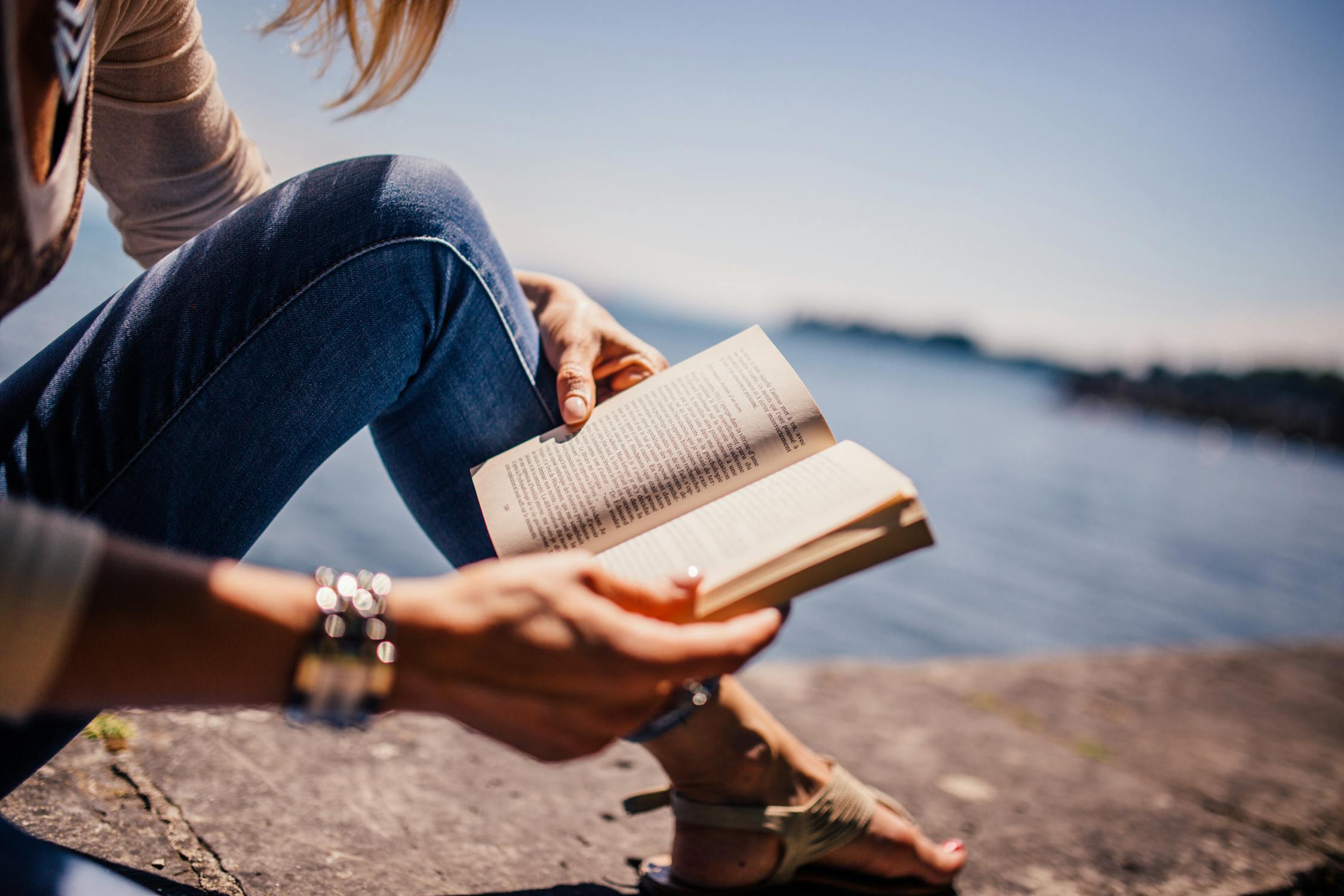 I love reading, so much so that I dream of days gone by when I had less to prioritise in my life and I found it easy to make the time to read. One such day during Easter 2020 when we all found ourselves confined to four walls I experienced the ideal reading day. I don't know if you remember but it was hot. Not just hot but unusually hot for the time of year. I felt more comfortable in my shorts than anything else. Compared to this year when I think my shorts saw the sun for only a handful of days. With restrictions in place, I spent one bank holiday on a garden chair with book in hand for most of the day. I read the book from cover to cover, whilst relaxing in between the odd get up to play with my children or meet their needs in one way or another.
I can drift off into the make-believe world written by another person and created in my imagination. So much so that I often mourn a book when I finish. Despite the mourning I do feel that reading a good book can bring some comfort on a down day.
I am also an avid learner; I want to know everything about everything. This disrupts my travel into the imaginary world of books regularly, but brings pleasure in a different way. I generally try to alternate between fiction and non-fiction to ensure I give myself time to process the new knowledge. The previous two years have allowed me more time than usual. And I have tweaked my daily rhythm slightly, trading an hour of evening phone scrolling for an hour of reading.
BOOK A FREE INITIAL CONSULTATION ONLINE NOW
Reading for Anxiety and Depression
Some of the books I have read give enough information to help with a deeper understanding of depression and anxiety. Others give suggestions of how to help yourself at home. Below is a short synopsis of some books for depression and books for anxiety that I have enjoyed and might help you with your anxiety or depression. 
Bessel Van Der Kolk – The Body Keeps the Score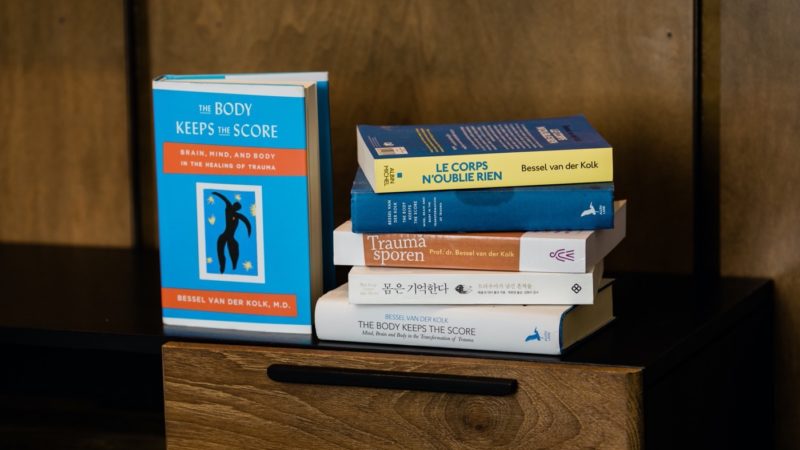 The Body Keeps the Score is primarily about trauma. Trauma is the emotional reaction to an event that caused you to fear for your life. You may or may not be aware of this event. For example something that happened to you as a small child, with valid reasons – such as some necessary medical treatment – might cause you to experience the symptoms of trauma throughout your life. Trauma sometimes feels like anxiety or depression. Reading this book will give you insight into trauma and the best ways to overcome it. Van Der Kolk writes in detail about different practices such as yoga and theatre to help survivors. The book is informative, interesting and gives lots of research to back up all the suggestions.
Derren Brown – Happier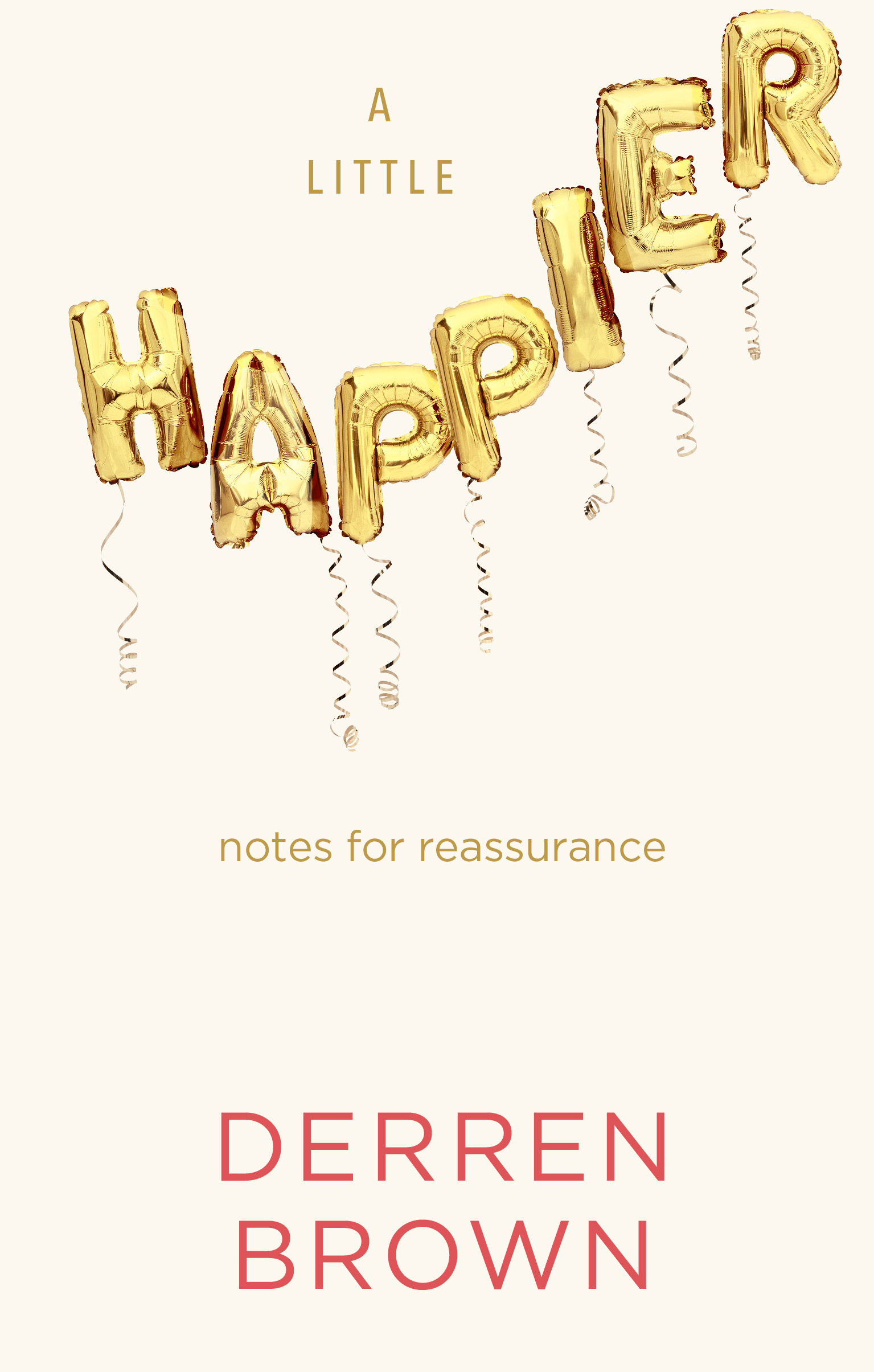 Derren Brown is best known for his pickpocketing act. He combines magic with hypnosis, illusion, and suggestion to leave his audience dumbfounded. In recent years his personal interest has led him to write this pocketbook on happiness which has the subtitle 'notes for reassurance'. Brown speaks about stoics and how we can bring stoic principles into life to feel happier. The first chapter has the title 'none of this is real' and sets the scene for the rest of the book. The blurb tells us that the book helps to overcome anxiety in a difficult world and reviews claim that it does exactly that.
Dean Burnett – Psycho-Logical – When Mental Health goes Wrong
This easy to read and understand book gives an in-depth insight into different reasons for anxiety and depression from a neuroscientific perspective. Understand how your brain functions and what might go wrong to cause the symptoms of anxiety and depression. Burnett gives different opinions; all backed with evidence and brings addiction into the mix. This book does a great job of normalising mental health difficulties and medication to break the stigma in our society.
Jay Shetty – Think Like Monk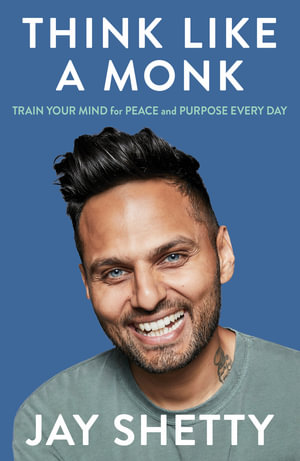 Jay Shetty, social media star or Buddhist monk? Shetty shows us how we can be both at once, well he tries! After deciding that he had a higher purpose to fulfil (sharing the principles of Buddhism with the world via social media), Shetty left the Ashram in India and came home to realise his dreams. I am not a fan of the social media account, but I loved the book.
If you are someone who has an inbuilt need to complete every exercise to the best of your ability you might find it slightly overwhelming. I recommended the book to someone who loved the beginning so much she bought a workbook online to complete the exercises. It turned into one of those situations where you have all the gear but just can't find the motivation to start. Read the book to get a basic knowledge of mindfulness, meditation and the Buddhist principles that support these life enhancing ideas. Then come back to it later to complete the exercises at a steady pace.
BOOK A FREE INITIAL CONSULTATION ONLINE NOW
If you enjoyed this article you might enjoy reading about How You Can Help People with Anxiety. Need to help someone?